KITCHEN HACKS LIVE – Make Ahead Pumpkin Pie Oatmeal Packets
(Watch the video above or here on Facebook.)
In this first episode of "Kitchen Hacks Live," we are putting together make-ahead oatmeal packets for the Fall – Pumpkin Pie flavor!
My boys love to make oatmeal in the mornings and last week, we were talking about fun ways to flavor it up. They settled on wanting to try homemade versions pumpkin pie and apple cinnamon oatmeal.
I made up these little packets as individual servings and have told and showed the boys how to make a bowl of oatmeal with 1 packet. If they wished to make a larger pot, then could use a few packets at a time.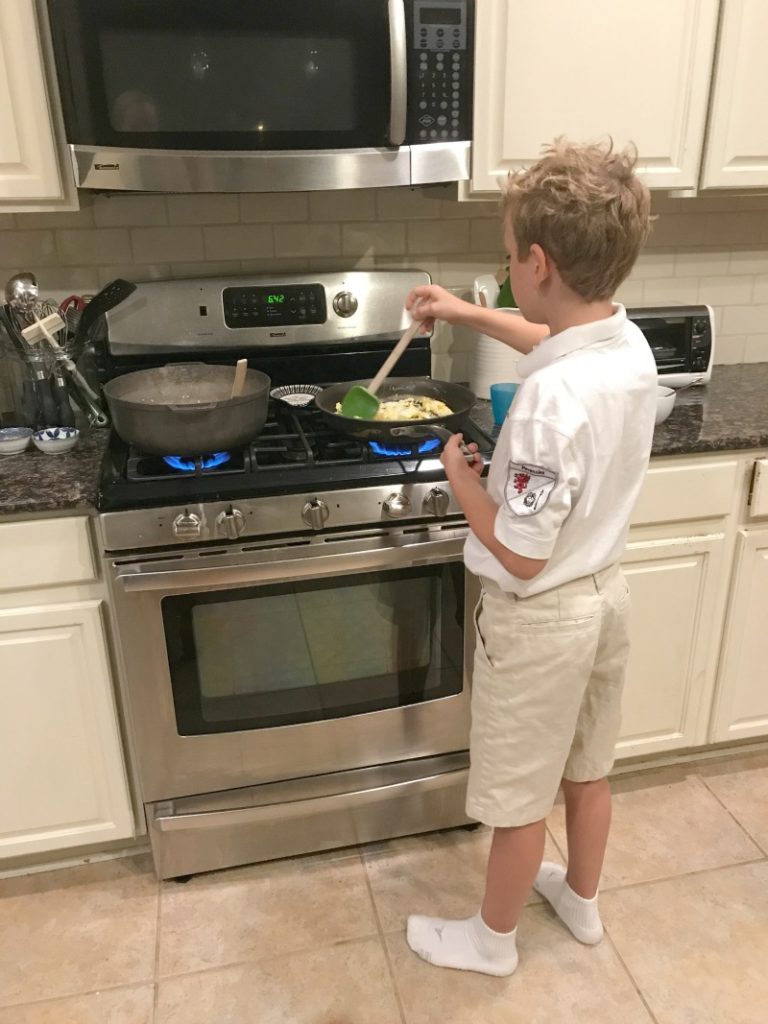 (My early-rising son making oatmeal and eggs for everyone, before school! Pardon the Bed-Head!)
Helpful Links
Now, onto the ratio recipe for these packets. The top part of the recipe is the amount to make 10 packets. The bottom part is how to cook each individual packet. Enjoy!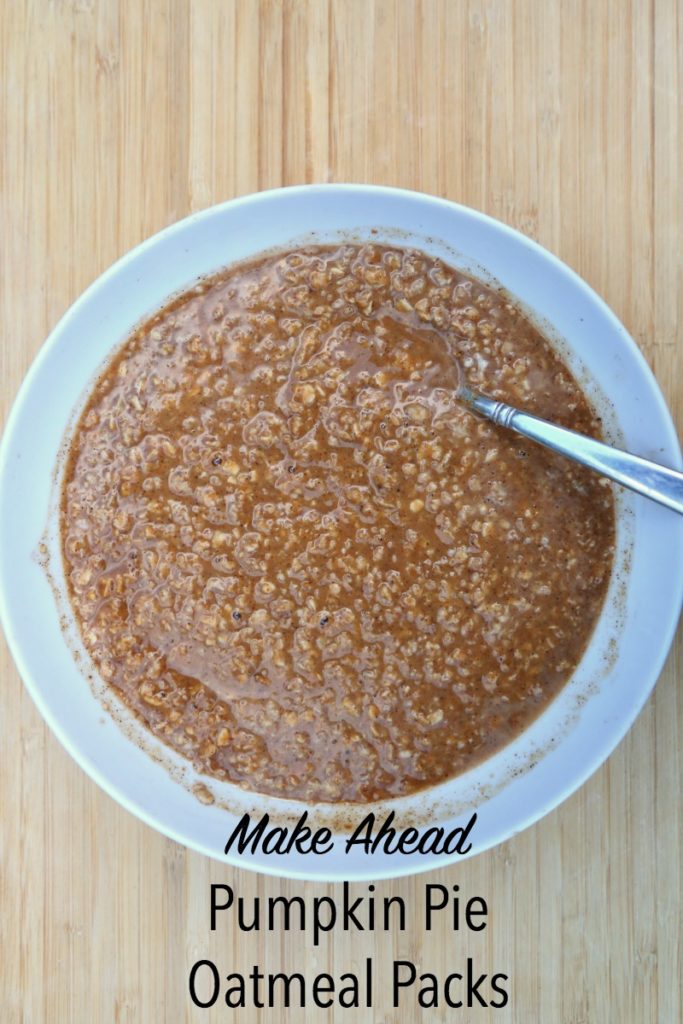 Pumpkin Pie Oatmeal Packets
Yield – 10 packets
Prep Time – 10 minutes
Cook Time – 1 minute
Ingredients
For Packets
5 cups quick cooking oats
1 1/2 Tbsp cinnamon
1 tsp ground ginger
1 tsp ground cloves
1 tsp allspice
1 tsp nutmeg
1/2 tsp salt
10 snack or sandwich size baggies or other small sealable containers
To Cook
1 cup water per 1/2 cup oats packet
2-3 Tbsp canned pure pumpkin
1/2 tsp vanilla
Sweetener to taste
Milk, as desired
Directions
To Prepare the Oatmeal Packets
In a large mixing bowl, gently toss the quick cooking oats, cinnamon, ginger, cloves, allspice, nutmeg and salt.
Using measuring cup, add 1/2 cup oatmeal mixture to each baggie. Seal tightly and store in an airtight container for up to 6 months.
To Cook the Individual Packets
Add 1 packet's worth of oats (1/2 cup) to cereal bowl and add 1 cup very hot water, or add 1 cup water plus packet contents and microwave for 45 seconds to 1 minute.
Stir in the pumpkin, vanilla, and then add milk to thin out, to your desired consistency.
Serve Pumpkin Pie Oatmeal as quick breakfast, or filling after school snack.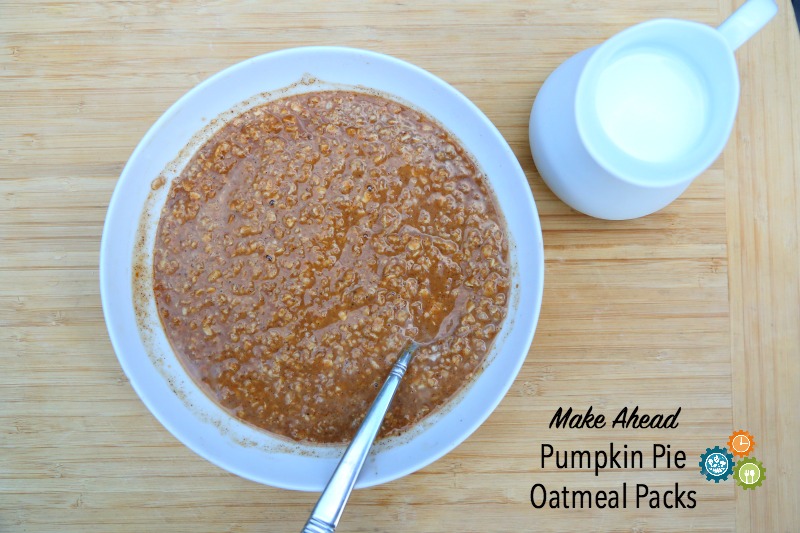 Do you "HIT A WALL" in the late afternoon, just when it's time to prepare dinner?! There's a reason…and I show you how to get around that in the My Efficient Kitchen online class! It's self-paced and you can go through the lessons at your own convenience, too. Learn more and register here!